Am I building an Air Traffic Control simulator?
I've owned the domain name airtraffictutor.com for years now and I think I finally know what to do with it. Now I think I do.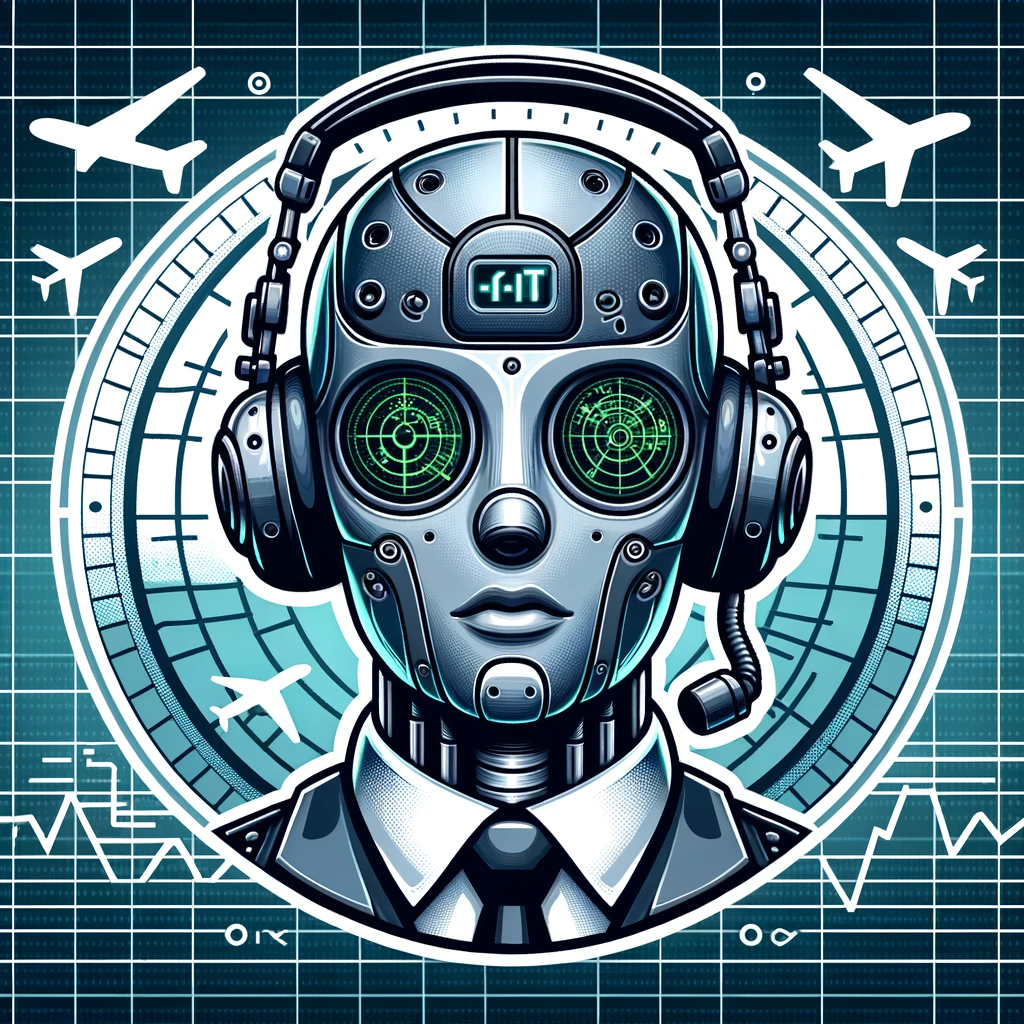 ...maybe.
I've owned the domain name airtraffictutor.com for years now and I think I finally know what to do with it.
OpenAI recently released Custom GPTs, which allow you to basically release your own version of ChatGPT with a custom prompt that you've written and let others (with a ChatGPT+ acccount) interact with it, without having to share the prompt. This also means you don't have to pay for the hosting or spin up your own AI-powered application.
As I was playing around with a couple ideas for how these might be useful, I stumbled upon the idea of that old domain name.
I'm a student pilot who's hopefully (🤞🏻) getting up in the air soon and even though I've watched hours of FlightChops and steveo1kinevo videos, I'm still a bit nervous about talking to Air Traffic Control (ATC).
However, one of the features of the ChatGPT app (and thus, any Custom GPTs that you develop) is that you can talk to them via voice, which makes it a perfect way to simulate a conversation with ATC, as long as we can train the GPT to respond with some amount of realism. And that's where I decided to start experimenting.
Creating the GPT
One of the cool features of the Custom GPT interface, is that you can talk to it just like ChatGPT, tell if what you want your custom GPT to do and it will do all the configuration for you under the hood. But because I've already built a couple of these and I much prefer writing the initial prompt myself before letting the engine fine tune it, I decided to use the "Configure" tab to edit the GPT directly.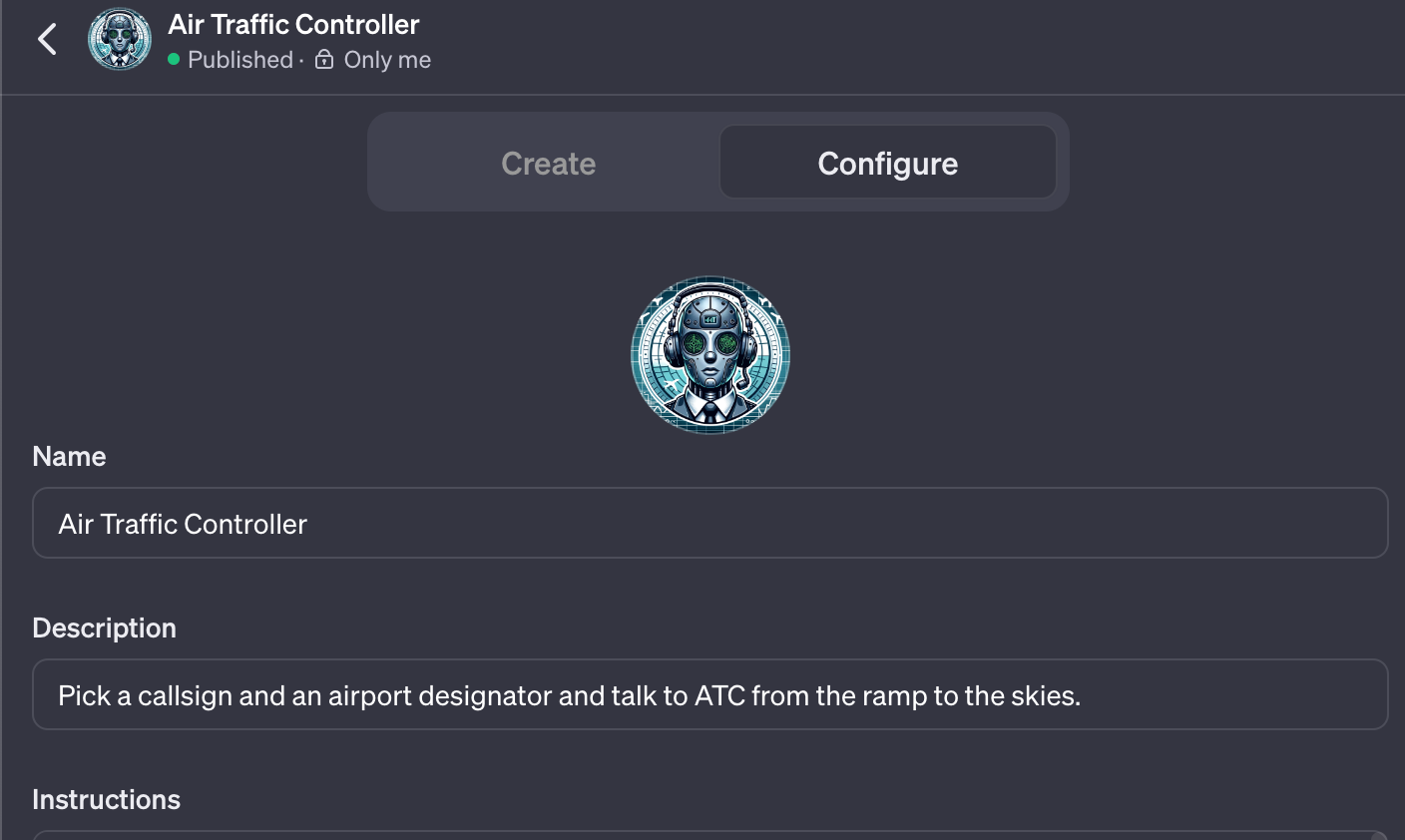 I filled out the name and the description myself, but needed a cool icon to make it really stand out. Since I'm not a graphic designer, I called in DALLE for the job.
Initially, I used a simple prompt of "Generate an icon for an Air Traffic Controller AI Bot" just to see what it would come up with. I didn't love the result, so I asked it to "...make the face of the robot a bit less intense and more welcoming?" and then "...make it a bit more masculine and more like a cartoon instead of a photorealistic robot?", which resulted in a final version of the image that I liked.
The fact that you can do all of this right inside ChatGPT using GPT4 is super powerful and makes it was easier to tie all these different AI tools together. Now with the image in place, it was time to take a first pass at writing the prompt.
Writing the Prompt
Knowledge
Testing it Out (with speech)
What's Next?